Fire Safety Inspection Checklist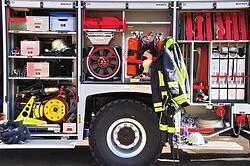 As a business owner or facility manager, having a fire inspection checklist can help ensure the safety and security of your property and personnel. Some of the items on your checklist may be handled internally, while others require a trained Fire Service Professional.
Go through our Fire Safety Checklist to see what you can do to improve your building's security.